College Players Are Ideal Candidates to Become Certified Tennis Teaching Professionals.
By Denny Schackter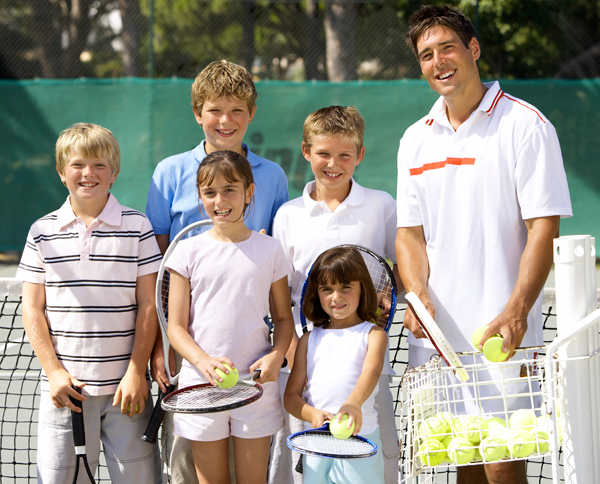 The tennis industry needs to bring in younger people. We've known this for many years, but as the average age of teaching professionals has climbed into the late 40s, the importance of doing so has only grown.
I'm in the business of recruiting people into this industry, and I've worked with college tennis players for many years. When I see former college players who have taken jobs in other professions, they often tell me "something is missing" about their new jobs. What they miss is not having as much contact with other people, like they did when they played tennis.
Both the USPTA and PTR have initiatives to bring young men and women into the tennis teaching profession, and we all should be encouraging young adults to get and stay in the industry. There are many reasons I give to college and Tennis on Campus players on why they should consider becoming certified tennis teaching pros:
Help people of all ages enjoy and benefit from tennis.
Most college players come out of school with great experiences from their time on teams. As a certified teaching pro, former college players can continue to pay this forward.
Get a handle on the tennis business.
Certified pros stay informed and updated on the tennis industry, new teaching adaptations, rules, equipment, new products, programs, facility administration and much more.
It's a good career backup plan.
If a young person enters a profession and then later feels it wasn't the right choice, being certified to teach tennis can almost guarantee a job.
Hone organization and time management skills.
While tennis pros work with others, they have to set their own schedules, organize their commitments and budget their time – all skills that other jobs and professions also require.
Gain and maintain a strong circle of friends.
Who do high-school and tennis players often consider their best friends? Their teammates. And these are friendships they maintain for the long term. On a staff with other tennis pros, strong friendships also blossom, and these professional connections can reap benefits down the road.
Draw out a hidden talent.
College players who enjoyed the game can be terrific teaching professionals because of the wealth of experience they gained in match play. Often, players don't realize they can be effective teachers. Going through certification helps bring out these talents.
Stay in shape.
How many jobs give a person the chance to stay in shape? Teaching tennis is a great way to stay healthy and fit, while remaining aware of the body's limits. This shouldn't be overlooked.
Stay engaged in the game.
Most tennis players genuinely love this sport. Becoming a certified teaching pro keeps players connected to it.