Tennis Priorities was recently featured in the Tennis Club Business Newsletter. Our founder, Denny Schackter, discusses his thoughts on the issues facing tennis today and how more people can learn to play at a young age.
Check out the full letter to the editor here: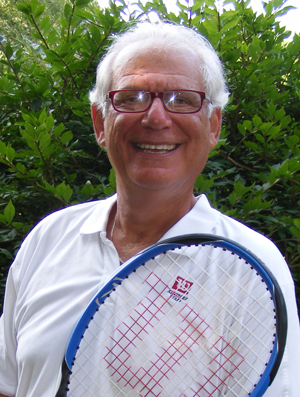 Hi Rich,
You are doing great work keeping the issues facing tennis in front of everyone. It's always fun to hear what the folks in the trenches have to say.
In looking at the dialogue about certification and seeing what has transpired thus far, it really got me thinking about how other sports have structured themselves and tennis has not.
My insurance man has three daughters, all in college now, who are, or were, outstanding youth softball players. All three could have played in college, but only one is. During their formative years, they were coached by their Dad and other fathers. The only time they saw a "pro" was entering high school and/or college softball programs. Another bud, currently a tennis director, here in Chicagoland, has a son who took a liking to hockey. His youth coach was his Dad and other parents, and I believe, still is. I am sure soccer, boys baseball, volleyball and lacrosse all have similar structures. The only two sports, to the best of my knowledge, that have a "paid pro" as youth learners, are tennis and golf.
It maybe too late, but I would love to see the USTA, PTR and PTA really get on board training parents to become tennis teachers on a more organized basis. I see NET GEN is on a push to gain more certified teachers, but the solicitation really does not specifically target parents of players. My only stipulation, if such a program was generated, is that those parents who became trained, would try their best to not work with their own children.
I do not know if this premise has been brought to your attention, but in my mind, such a program makes sense and is sorely needed based on the huge hole we have gaining adequate training for youngsters wishing to be part of tennis.
I see the need for greater continuing education and certification for current teaching pros and the solicitation and marketing of young people to enter the industry, but the low hanging fruit in the attempt to gain more qualified folks on court, are parents.

– Denny Schackter
Subscribe to Tennis Club Business here:
https://tennismediagroup.com/Newsletter.html