Denny Schackter, USPTA Elite professional, had a court dedicated to him in a ceremony on March 18 at the ITA Men's Division 1, Indoor Team Championship at XS Tennis Village in Chicago, Illinois.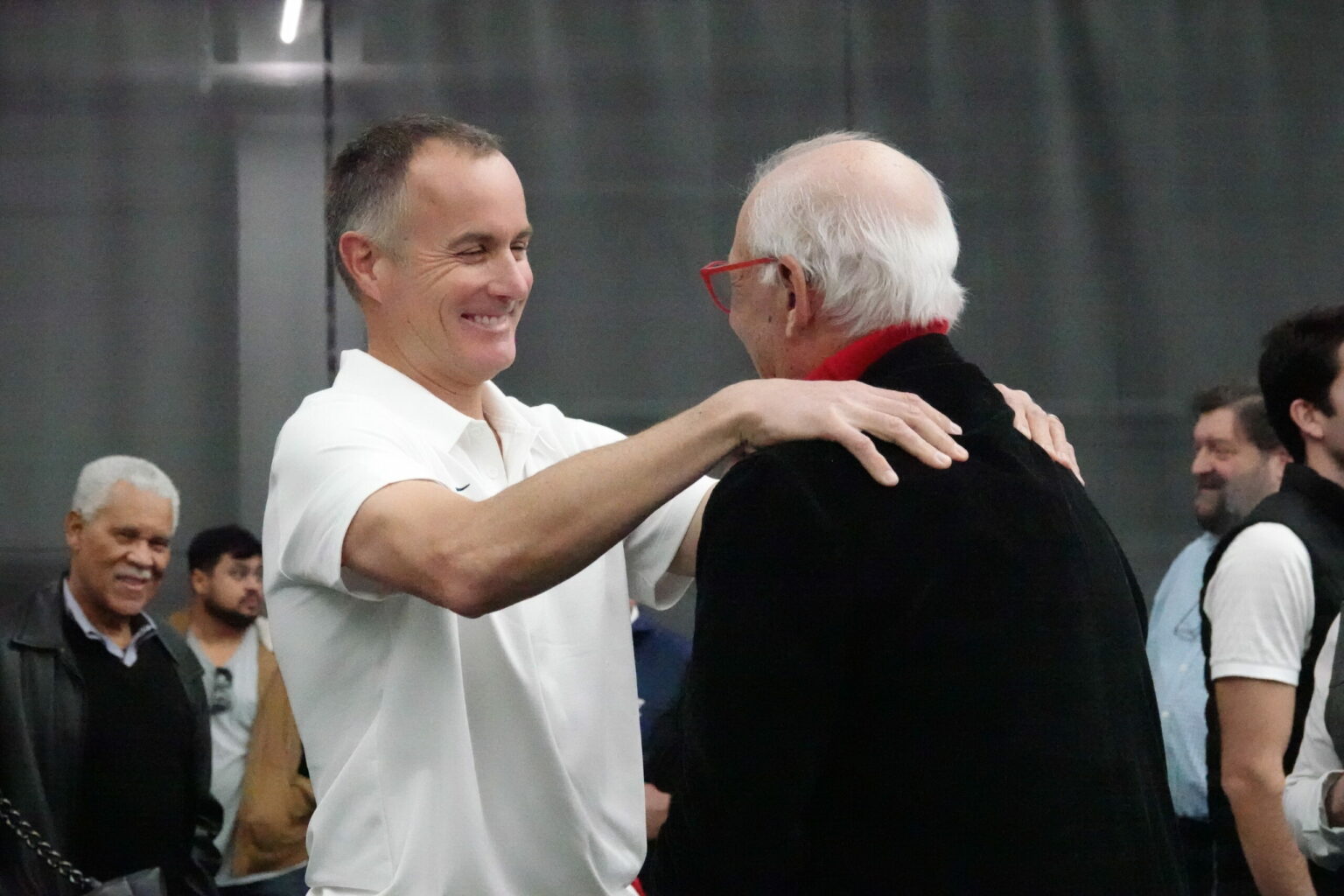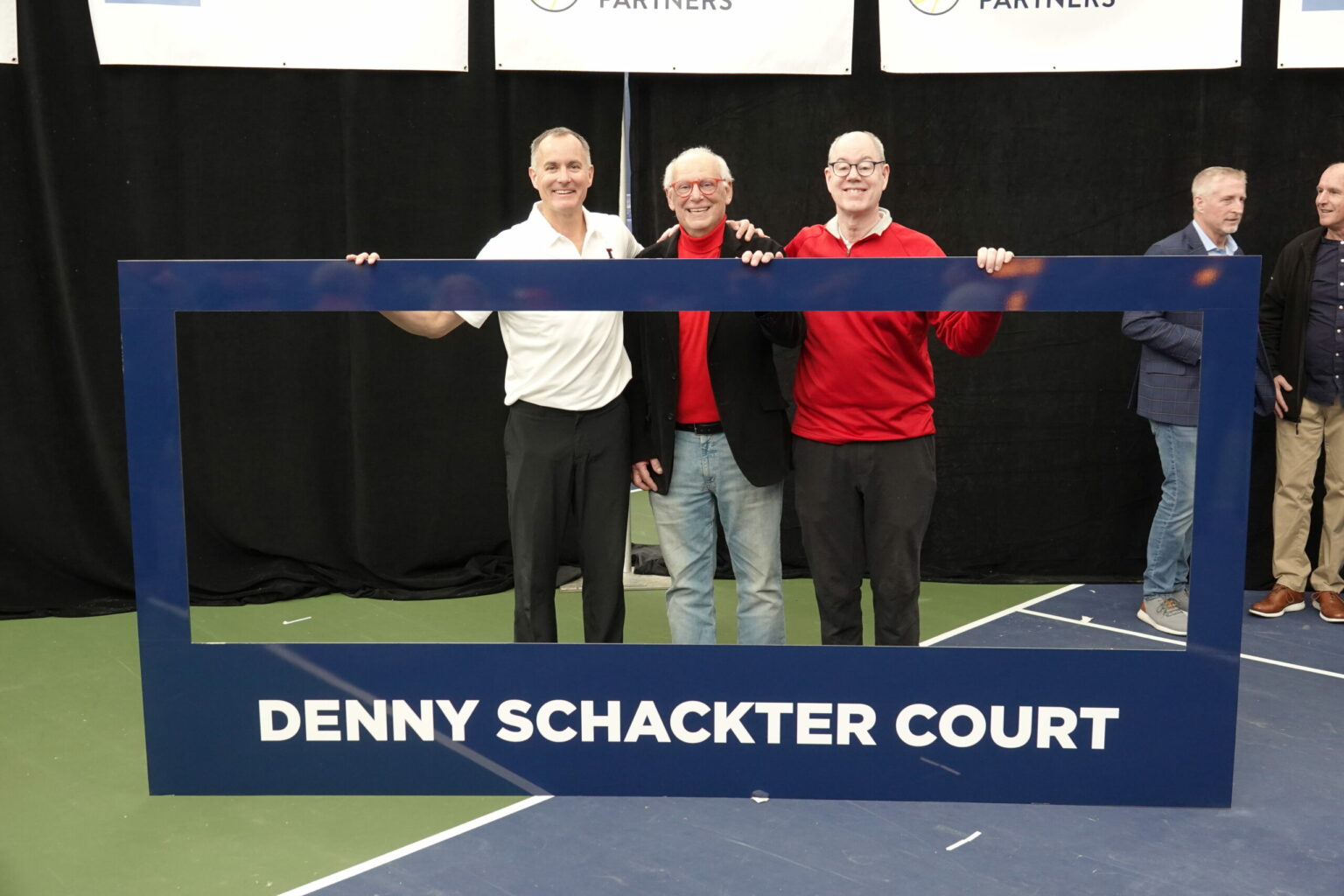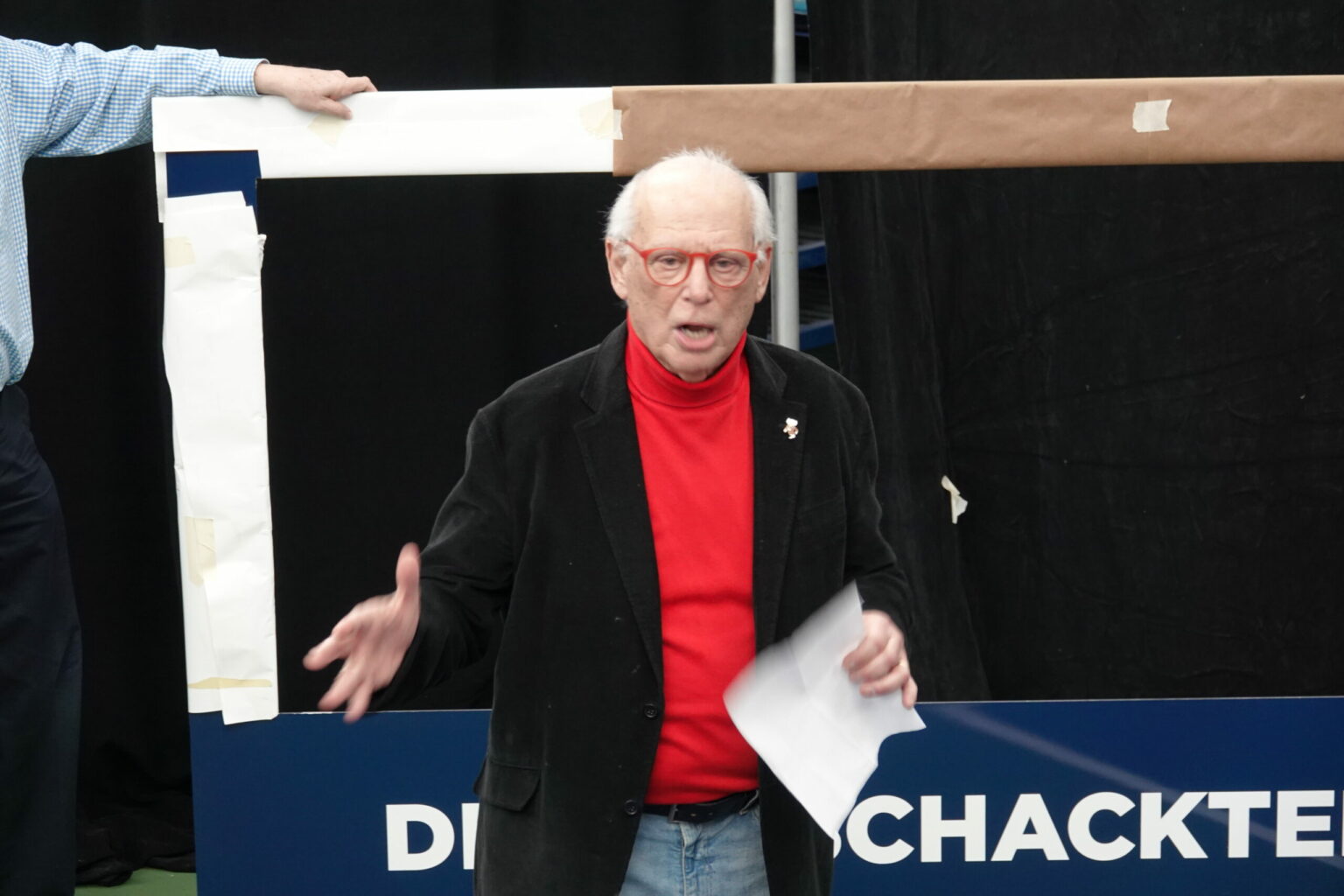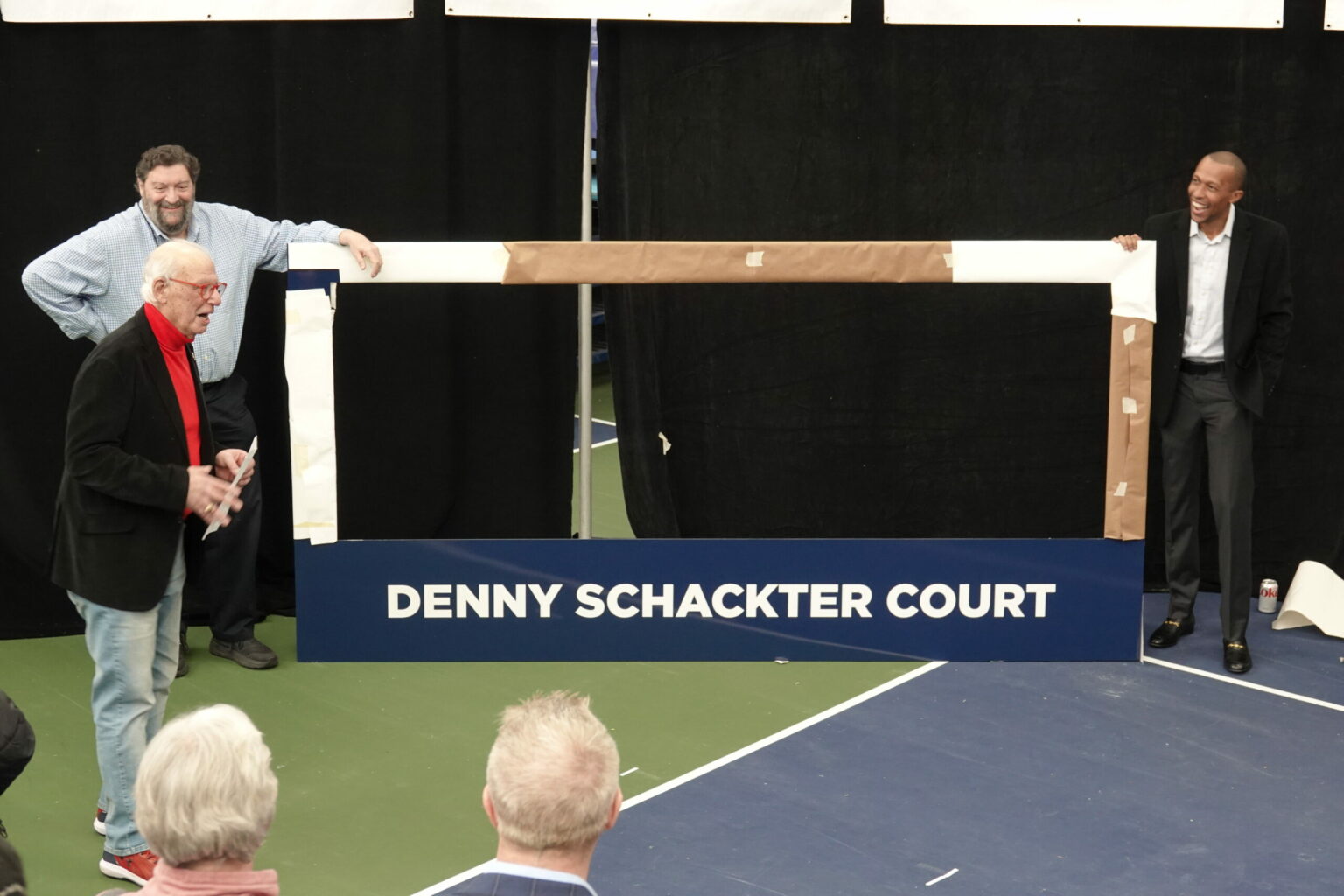 XS Tennis Village "THE XS TENNIS AND EDUCATION FOUNDATION (XSTEF) MISSION IS TO PROVIDE CHICAGO'S UNDERSERVED YOUTH WITH AN ENRICHING SAFE-HAVEN AND POSITIVE PATHWAY TO COLLEGE THROUGH A COMMUNITY-BASED TENNIS AND ACADEMIC ENRICHMENT PROGRAM."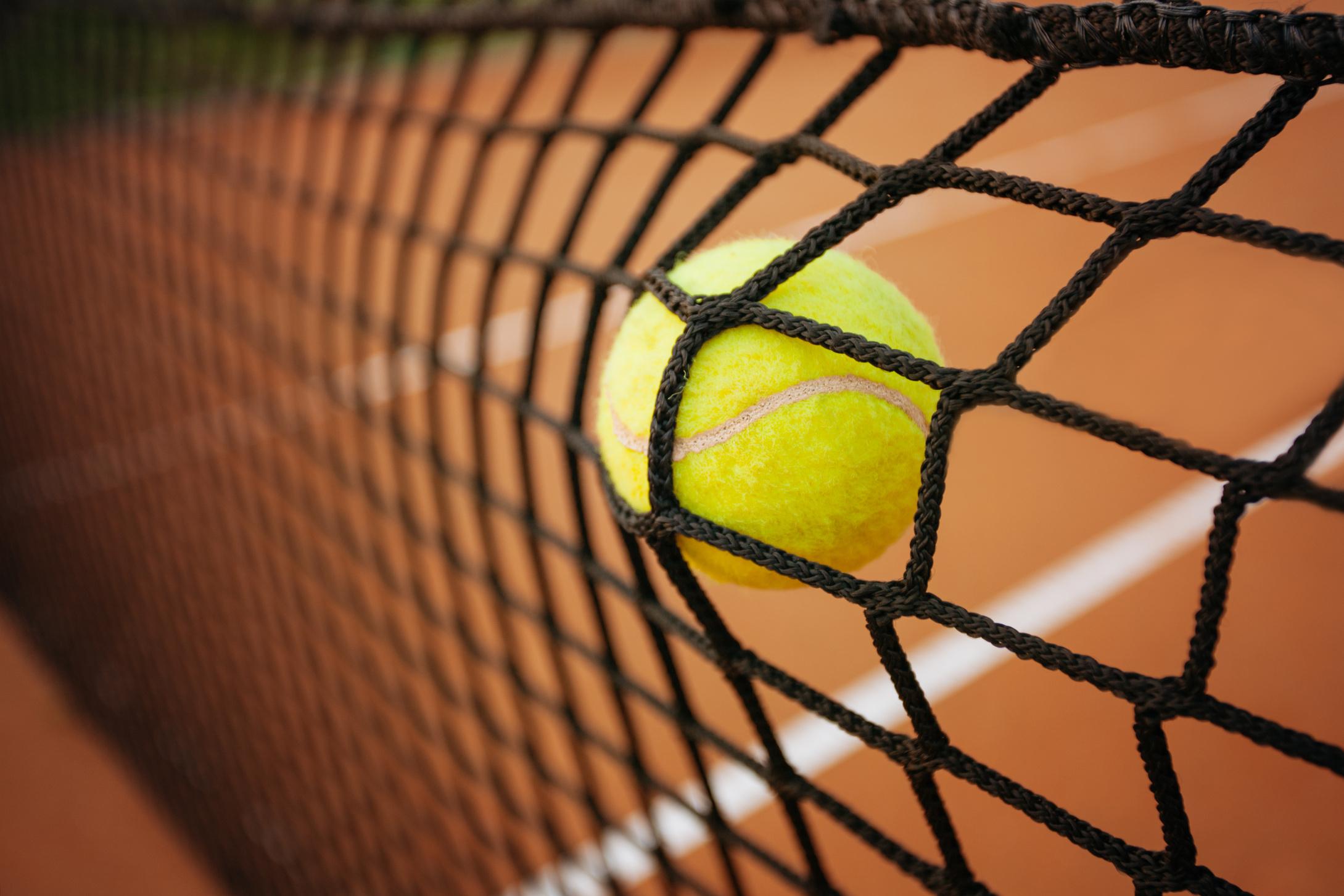 XS has been a long supporter of grass roots tennis thru the top levels of tennis. In the last several years they have had players participating in USTA Orange, Green, and Level 7 thru National Junior Championships. They also host six college teams, the ITA Indoor Team Championships and several professional tournaments.
Denny's court will be next to courts named after people who have had a big impact in the Chicago, Midwest and International Tennis scene like Billy Martin and Billie Jean King.

Denny was honored because of his nonstop work to promote tennis in the Milwaukee, Chicago, Midwest, and nation. Denny was a Men's Tennis Coach at the University of Wisconsin, a long-time Wilson Tennis Representative, and a long-time tennis volunteer for the Milwaukee Tennis Foundation, the Chicago District Tennis Association, the Midwest USTA, the National USTA, and the USPTA.
Just as important is how many tennis professionals that Denny has mentored including many tennis professionals that welcomed him into the USPTA Midwest Hall of Fame.
Currently along with tennis volunteering Denny is the owner of Tennis Priorities where he is in the profession of recruiting new men and women to the profession of tennis teaching. The USPTA Midwest Division inducted Denny into their Hall of Fame in 2020.
Read the complete Spring 2023 USPTA Midwest Division Newsletter here.